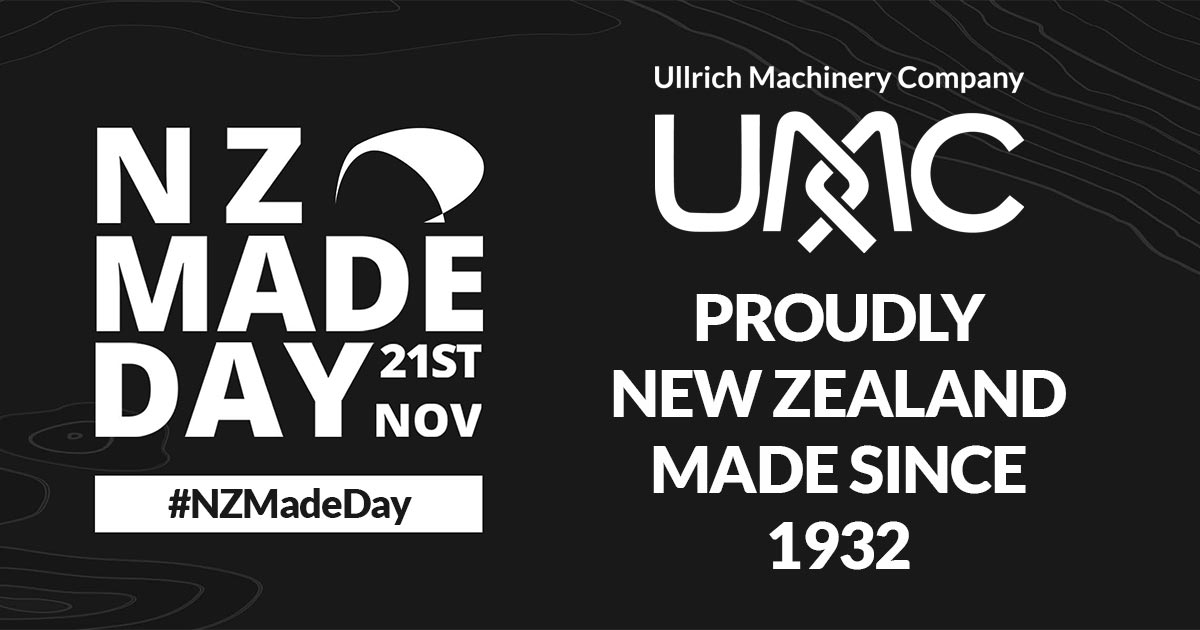 19 Nov

Buy New Zealand Made Day #NZMadeDay

UMC Innovation are proud to support New Zealand Made Day this Sunday 21st November. UMC Machinery is a family owned company based in Christchurch that have been producing wire fence machinery for local and international customers right here in NZ for over 90 years and have recently released their latest Fence Lokk Machine (FLM) series,  the only fabricated fence machine in the world capable of producing two different types of fence knot.

Kiwi shoppers are urged to share the love this #NZMadeDay, after one of the most testing periods ever for Kiwi retailers and manufacturers. Kiwis are encouraged to buy at least one locally made item from participating retailers to give businesses a boost in the lead up to Christmas.

Faced with growing economic uncertainty, supporting New Zealand brands is more crucial than ever. Although businesses have come out of Level 4 lockdown, many Kiwi retailers are still unable to operate and are nervous about what lies ahead. Small businesses of less than 20 employees make up 97% of all businesses and employ 29% of workers in New Zealand.  For them, the Christmas period could mean the life or death for their business.

The Kiwi trademark is relied upon by over 1400 New Zealand manufacturers to differentiate their products and services in New Zealand and with key trading partners like the United States, China, India, UK and Australia.

A Certificate of Licence grants a business the right to label their products and services with the iconic Kiwi trademark.

The Kiwi trademark goes beyond trust and authenticity that New Zealanders put into their products and services. The Kiwi trademark speaks to who we are as New Zealanders and how we conduct business here. Any business that operates its manufacturing in New Zealand can apply for a Kiwi Trademark Certificate Of Licence.