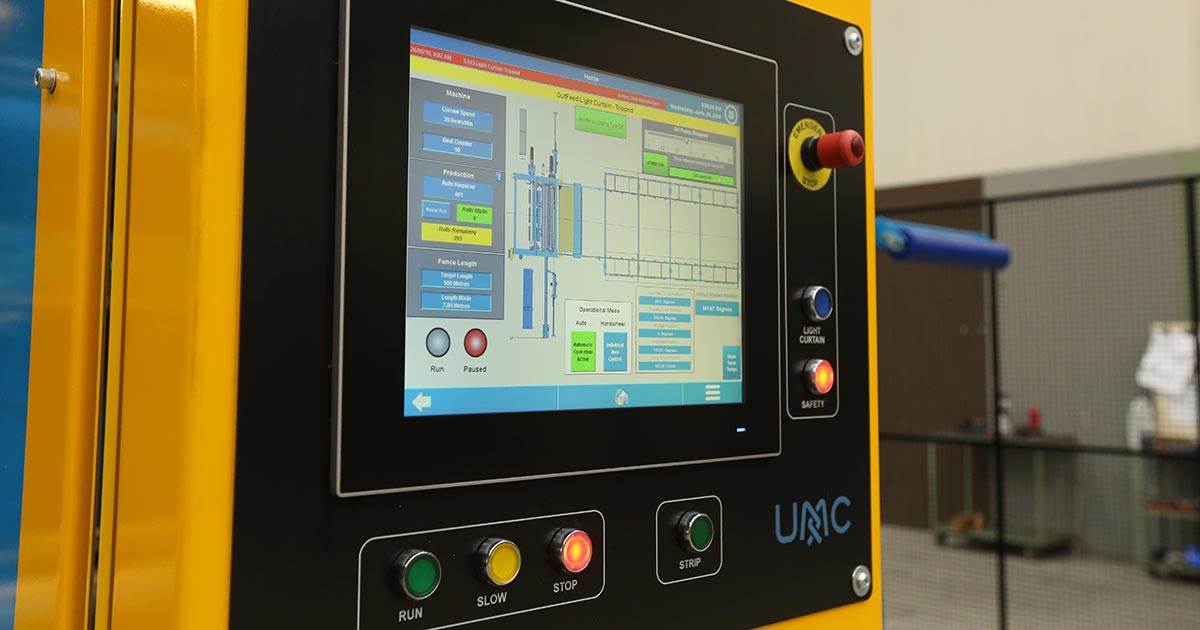 30 Nov

Fence Lokk Machine Automation Technology & Hardware

Our FLM Fence Lokk Machines are manufactured with the latest hardware and software technology utilising Rockwell Allen Bradley components and automation throughout.

All this is controlled via the intuitive, custom built control panel built on the ignition platform by Inductive Automation which provides the industry-leading toolset for supervisory control and data acquisition (SCADA) and up to date diagnostics and telemetry.

Both these companies provide exceptional products and services and are proven leaders in their field so you can be assured of the very latest in machine automation technology.
Rockwell Automation & Allen Bradley Components

Rockwell Automation is the largest company in the world that is dedicated to industrial automation and information. Across the globe, their flagship Allen‑Bradley® and FactoryTalk® product brands are recognised for their excellence.
Allen Bradley industrial automation components, and Rockwell automation integrated control and information solutions will  help make you as productive as possible.
Rockwell Automation Website
Inductive Automation

Ignition is a powerful integrated development environment with everything you need to create virtually any kind of industrial application – SCADA, IIoT, MES and beyond – all on one platform.
Ignition is unlimited, so for the low cost of one server license you can seamlessly connect all your data, design any kind of industrial application with ease, and instantly web-deploy unlimited industrial and mobile clients to anyone, anywhere — all from one universal platform for industrial automation.
Ignition is server software that acts as the hub for everything on your plant floor for total system integration. No matter what brand, model, or platform, it talks to your plant-floor equipment just as naturally as it talks to SQL databases, seamlessly bridging the gap between production and IT.
Inductive Automation Website