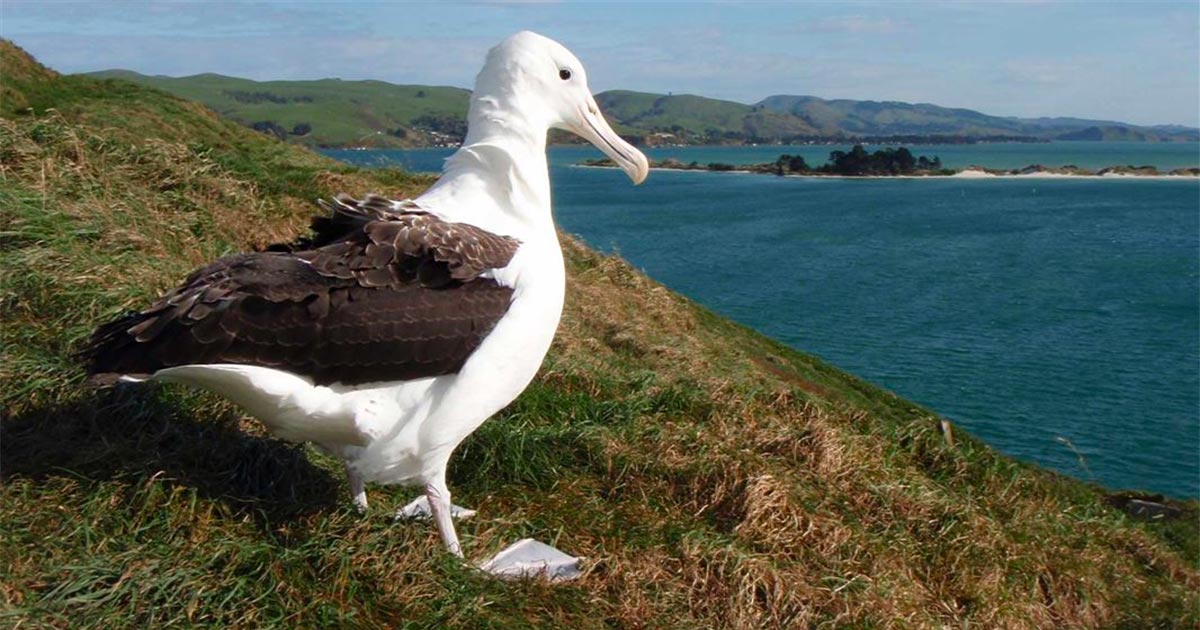 02 Nov

Taiaroa Head Nature Reserve Albatross Conservation – DOC

As part of their ongoing effort in Albatross conservation in New Zealand, the Department of Conservation have announced the first egg of the 21/22 Royal Albatross season at Pukekura/Taiaroa Head has been laid, by 34yr old YWO (Yellow White Orange) and her mate 37yr old ROB (Red Orange Blue).

This is very exciting for us and it means that our 21/22 Royal Cam season will commence shortly (usually around mid-December)
In other news, Tiaki, our Royal Cam star from last season, has finally reached the coast of Chile, after fledging her nest just over a month ago!

You can track Tiaki's movement here: https://bit.ly/3CJKzTr

Keep up with the Royal Cam discussion here: https://bit.ly/2TlenEH
Taiaroa Head Nature Reserve
Taiaroa Head Nature Reserve is located on the windswept end of the Otago Peninsula. Taiaroa Head or Pukekura is world renown as the only mainland colony of albatross conservation in the Southern Hemisphere.
Every year about half of the headland's 200 northern royal albatross make landfall for courtship or to nest. With a breeding cycle of 11 months, viewing albatross is almost a year round event.
There are two species of royal albatross, southern and northern. The southern is slightly larger than the northern. At sea it can be distinguished from the northern by its white upper wings with black edges and tips, whereas the upper wings of the northern are completely black.
Royal albatrosses are some of the longest-lived birds in the world, regularly living into their 40s. Along with the wandering albatross, northern royal albatross are one of the largest seabirds in the world.
The Otago Peninsula Trust operates guided tours to the albatross observatory overlooking part of the nature reserve. The Trust also manage the visitor centre situated near the car park at Taiaroa Head.
On windy days, albatross can be seen from the visitor centre gliding over the headland, however, a visit to the observatory is required to see the nesting and courtship activity.
Watch a live stream of northern royal albatross parents and chick nesting on our Royal cam.
Learn more about the Northern royal albatross